You are here
Joint Monitoring Exercise by Lifewater International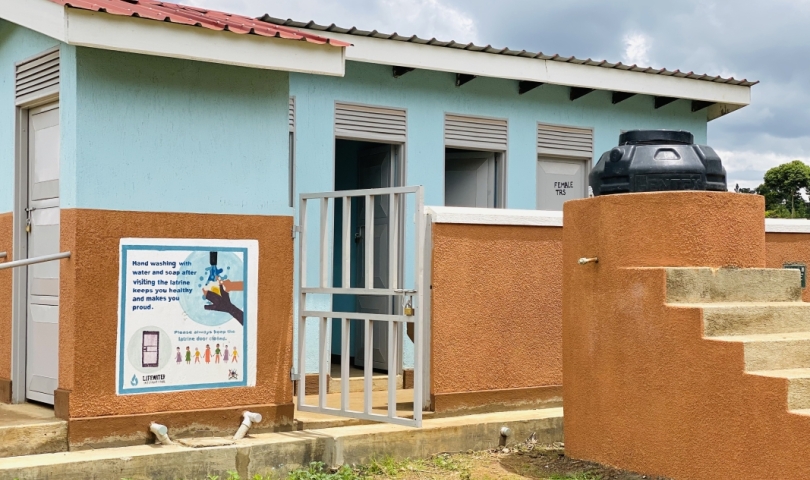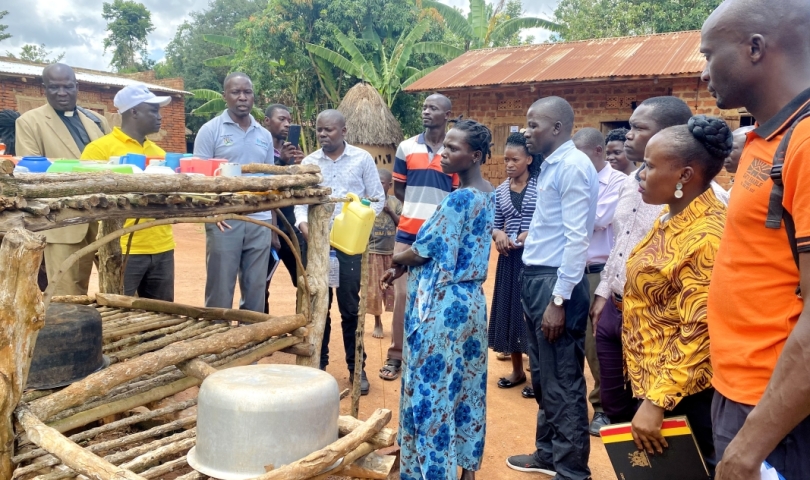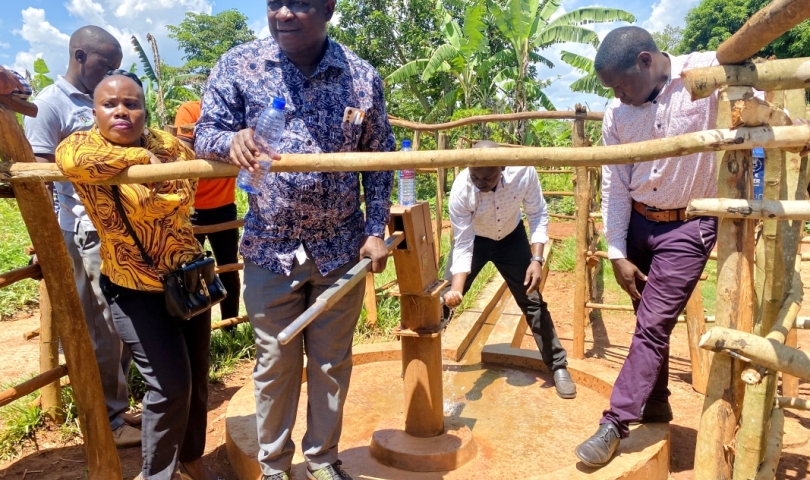 Today there was a stakeholder's joint monitoring Exercise organized by Lifewater International for their Ongoing and completed projects.
Lifewater International is an American based Christian International organization dedicated to effectively serve vulnerable children and families by partnering with underserved communities , churches,schools and health facilities to enable them access safe water , sanitation and hygiene (WASH) working in partnership with Mayuge District Local government in Kityerera and Busakira sub counties since 2017.
The monitoring team  was led by the District speaker, Hon. Masinde Anthony who is also the District Male youth councilor representative as a way for the program to involve youth leadership in Kityerera sub county where the program is being implemented,church led partner and Technical officers.
The Exercise started at Lutaale Primary school where Lifewater international completed the construction of 5 blocks of Drainable Latrines with  25 stances .These latrines can be easily emptied once they are full. However the Chief Administrative Officer, Mr Magumba Eria , expressed his disappointment in the school leadership about the management of this facility.
It was visible that the hygiene and sanitation of the school and facility itself was very poor and he therefore seriously cautioned the Headteacher that this kind of laziness and unserious can not be tolerated. He added that keeping pupils in such untidy environment will only endanger their health yet slashing and cleaning toilets can as well be done by the pupils themselves.
 The Team later visited the Model homes of Mrs. Nakisuyi Oliver and Kasadha Yoweri in Busimo Village in Kityerera sub county. These  were homes certified by Lifewater  International as a model homes after fulfilling the required hygiene parameters that include ;a clean compound, clean pit latrine, hand washing facilities, kitchen, waste pit and a dish drying stand/Rack. All members were impressed with the hygiene & sanitation in these homes as seen in the pictures.
The team then proceeded to Busenda village where the organization has constructed a borehole which is well maintained by the community and then to Busenda Primary school where 4 blocks of Drainable latrines with 20 stances. The challenge at this school is that the water tanks lacked water and therefore pupils were unable to wash their hands after visiting the toilet. These water tanks had been tempered with and so unable to harvest rain water. However this issue was yet to be addressed by the organization.
 And Finally as we winded up our monitoring, the District Speaker, Hon. Osinde appreciated the team and Lifewater for the job well done. He urged the youth leaders present to sensitize their fellow youth on how valuable Lifewater is in our community. He added ,WASH is an important aspect in society because it reduces on the hygiene related diseases meaning the money that would have been spent on treatment can be used for other development issues.
He also commended Lifewater for being been able to construct around 100 boreholes the two sub counties of Kityerera and Busakira. He added that it's because of NGOs like Lifewater that Mayuge district excelled in the last National Local Government Assessment Performance  we emerged as the best performer in the water sector.