You are here
District stakeholders EPI performance review meeting.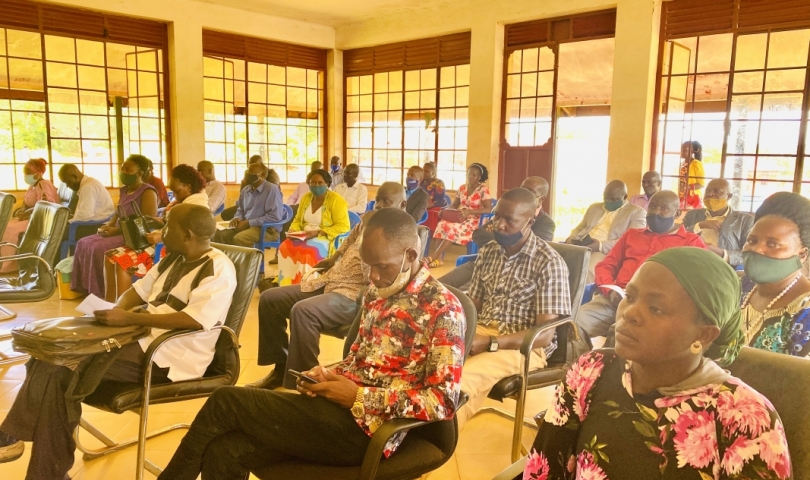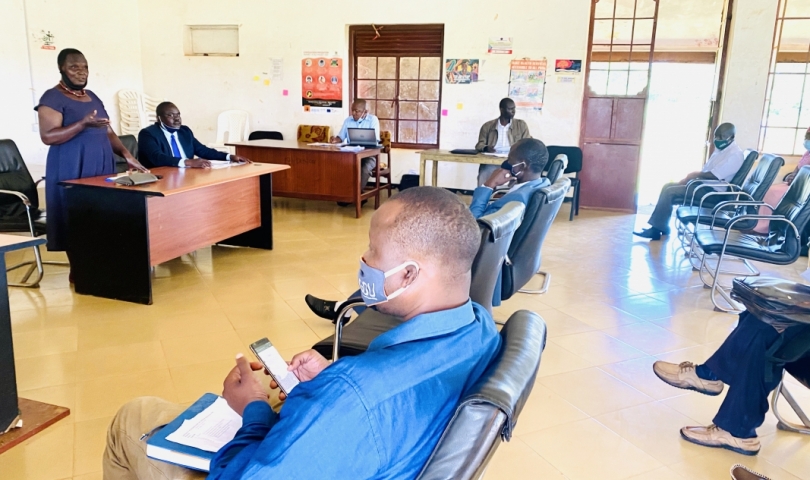 The district health team called for a performance review meeting for non health stakeholders in mobilization and sensitization such as sub county chiefs ,community development officers, parish chiefs and LCs  at all levels.
GAVI  and the ministry of health are supporting coordination through such review meetings. This meeting was mainly focusing on immunization which is a means of protecting the human body against specific diseases by building up the body's defense system. This is achieved through administering vaccines either through the mouth or by injection.
All child should be taken for immunization 5 times to complete their doses before their first birthday.In addition, immunization is given to all girls and women of child bearing age(15-49)years and pregnant women to protect them and their unborn babies from Neonatal Tetanus.
The benefits of immunization include; strengthening a child's ability to fight diseases, Reduces the chance of children suffering from childhood immunizable diseases, protect children from  liver disease and cancer of the cervix later in her life,prevents complications such as lameness and blindness in children, and reduces burden to parents/ stakeholders, community and the nation.
lnterventions
Encouraging daily immunization at all health facilities with functional fridges with designated static days.
Conduct outreaches to distant places( at least once per week)
Encouraging screening of eligible children at all health service points .
Designated one VHT per village to coordinate mobilization as opposed to one mobilizer per post.
children registration in villages to ensure accurate data.
Support supervisions and spot checks.