You are here
District council holds last sitting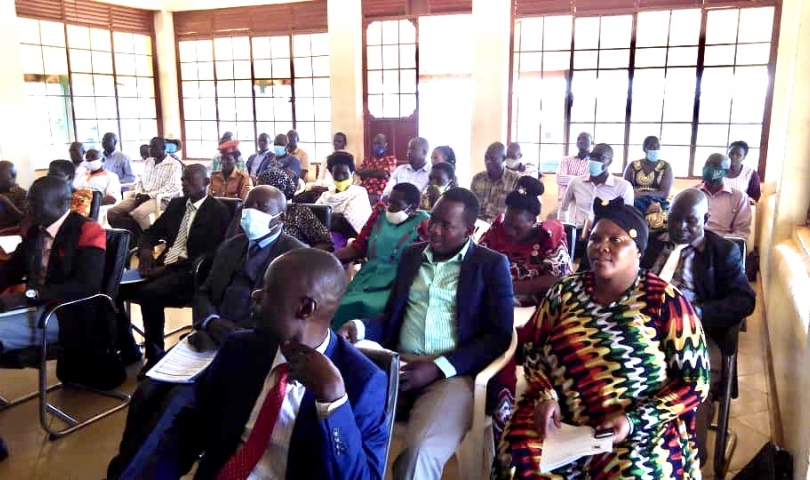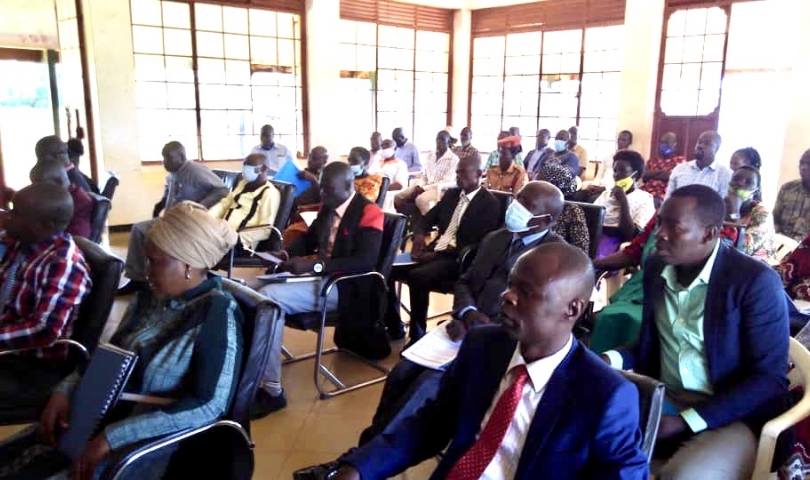 Today Mayuge District council bid farewell as they had the last sitting to discuss sector committee reports. The different committee of the district that includes Production, works , health, education as well as finance and planning discussed their reports on the performance of the different departments. It should be noted that most of the councilors lost in the recently concluded elections with a few coming back while the district executive had only one member succeeding in the elections.
The out going District chairperson Hajji Muwaya Ductoor Bongo took the opportunity to thank his council members for served with him during his term of office. He requested for continued unity and effective service delivery for those that managed to fight their way back to serve the community in the coming term of office.
He also appreciated the technical team for the love and support awarded to him during his 19year term of office and making his stay in office successful. He regretted having lost this time but wished Mayuge District the best in service delivery.