You are here
commissioning piped water project and massive drug distribution in Bukabooli sub county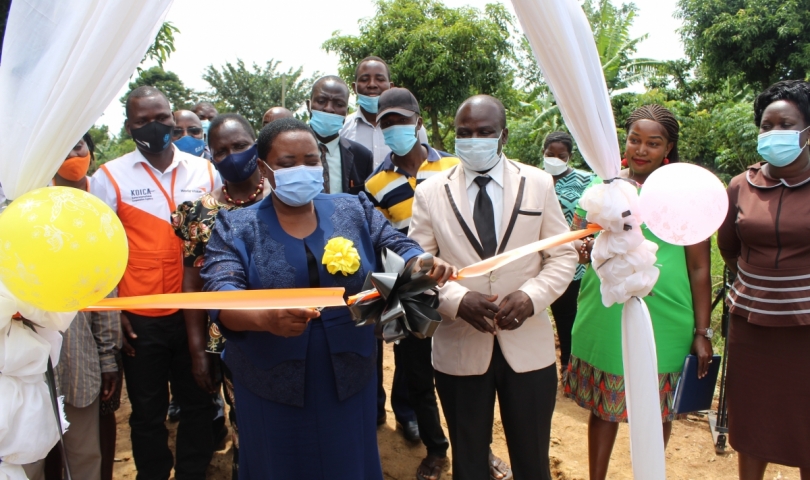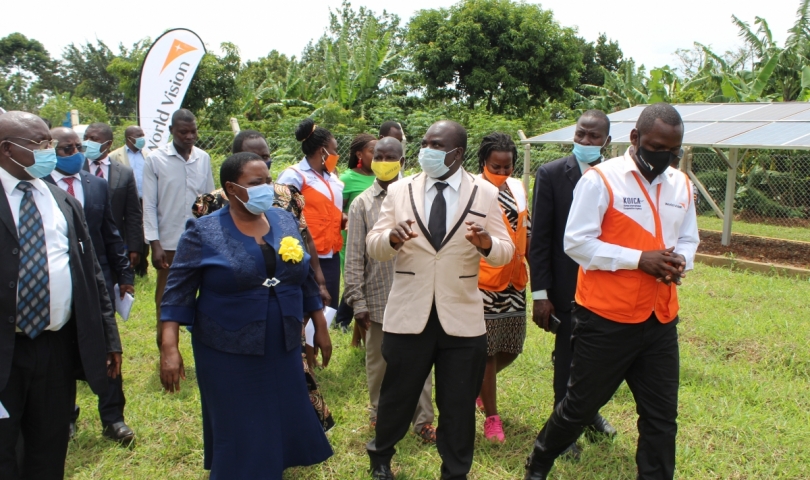 Mayuge district was recently delightful as they were honored by the honouable state minister for health , Nabanja Rose who commissioned a piped water project in bukabooli sub county,a project  that was constructed by community with support from worldvision uganda and funded by KOICA  as well as massive drug distribution on the 21st april 2021.
In her speech, the minister appreciated worldvision and KOICA for the support given to uganda as and mayuge in particular and she further related this to uganda being a peaceful country . she also appreciated the district leaders for the support accorded to the development partners.
Minister Nabanja urged the community of bukabooli sub county that they had got aresource and they ought to appreciate because they wwill be using free  tap water for the five years which is clean and safe hence saving the community from Bilihazia which ravaged the villagers. she advised the community to use this opportunity to also make water connections to their homes because this is a great opportunity.
About the drug distribution,she assured the public that the drugs are free and safe to use to treat bilihazia so peole need not to be afraid.  As the government is trying its best to treat the disease, she also called out to the community for behavioral chhange.i.e. hygiene should be maintained in a way that people should stop open defecation, keep their jerricans and containers clean not to contaminate the water sources and also maintain general body cleanliness. she advised the local leaders to come up with a bylaw for this to be implemented seriously.
The minister also told the community to have a responsibility to own the facilities that had been given to them and ensure that they report those who attempt to vandalise the facilities to the responsible authorities. she added that the local leaders safe guard these facilities at all costs.
The sustainability of this project she said depended solely on us therefore advising the district local government to budget for the maintainance of this resouce incase of a breakdown.